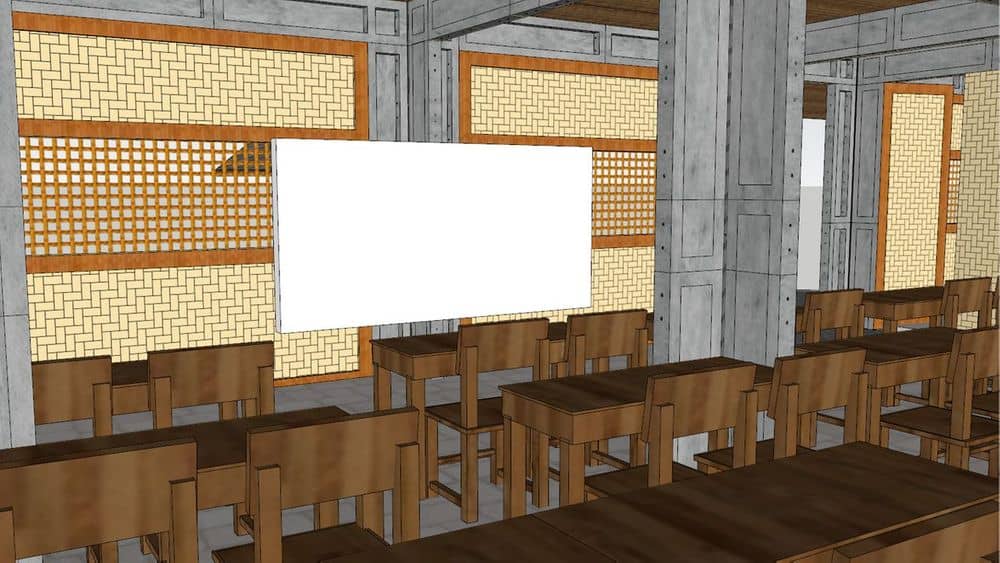 As a result of the field survey, the architects have produced an image of the building design for the new Mbinu Dita filial school. Consists of 3 classrooms, 1 function room that can also be used as a teacher's room, 1 toilet and a cleaning room.
By not changing the contours of the hill and leaving its authenticity, the classroom continues to use local materials, namely bamboo and wood. Where these materials will be donated by local residents and guardians as a form of self-help.
We continue to coordinate with various parties to ensure that everything runs smoothly, including in the management of licensing in erecting buildings as well as the legality of the land on which the classroom will stand. While also collecting donations from good friends who care.
Greetings
a.n Kawan Baik Indonesia Foundation
Annisa Yuniar