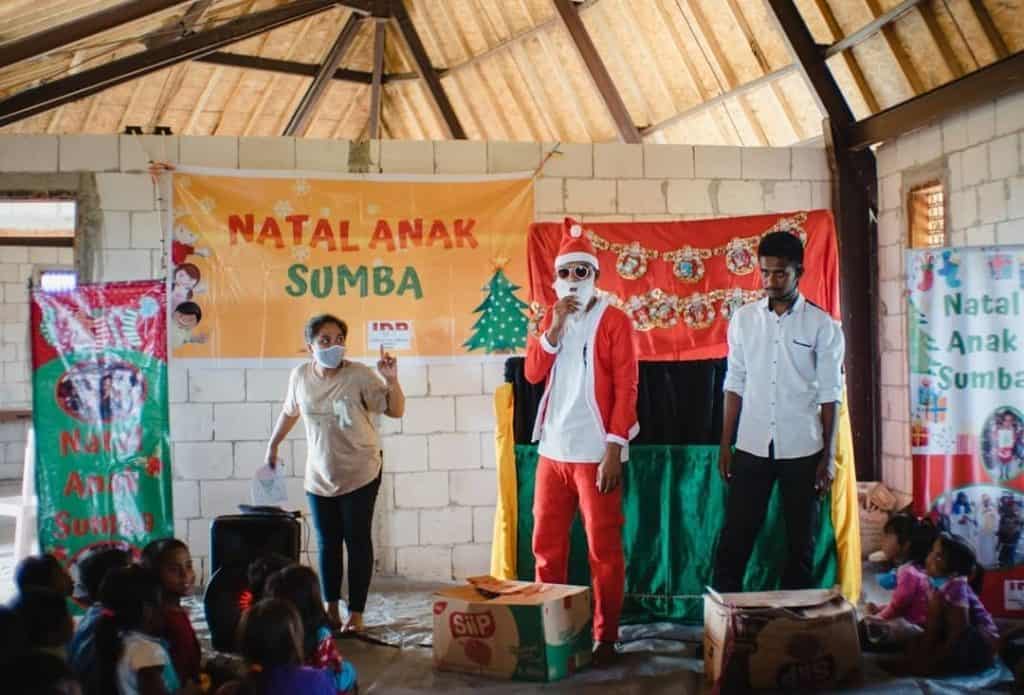 After fourteen days of entering the new year, SD Mbinudita had the opportunity to celebrate Christmas Day. The atmosphere of Christmas is still not lost in excitement even though activities must be carried out with the protocols that apply during the pandemic. @kawanbaikindonesia together @fairfuturefoundation prepare Christmas for the children of Mbinudita.
On this occasion, the children in Mbinudita got a special gift from @littletree_bali who raised funds from the sale of children's work in Bali which was like raincoats, drinking bottles to event consumption, @scholarsofsustenanceid Bali who sent 10 cartons of snacks, and personal donors who gave additional gifts in the form of T-shirts for children.
The Christmas moment was filled with various events such as singing offerings from SD and PAUD Mbinudita, puppet stage, competition to make Christmas greeting cards, socialization of TANGKIS and gift giving by Santa Claus.
The Christmas prepared at that time also involved volunteer friends from @sumbavolunteer, @charis.sumba, @anugerahanaksumba, @cahayaanaksumba_pkbm, and Lewa Student Association (IKPML).
Smiles and laughter can be seen on every child's face. May what they get today be an unforgettable moment.
Ho ho ho,
Merry Christmas Mbinudita.
? @amadj.films
⌨️ @kanopi_berjalan
#NatalMbinudita
#BangunMbinudita